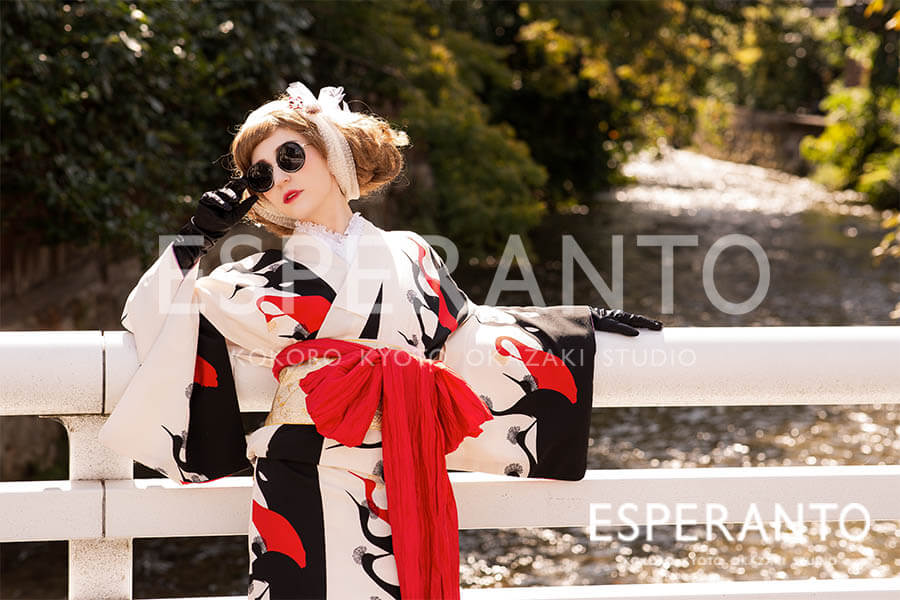 klovely lady from greece
Hello everyone! I'm Hatanaka, a member of our makeup staff.
Today I would like to introduce a customer from Greece who is as beautiful as a goddess.
Goddess・・・・😳😳
Yes, she became a goddess!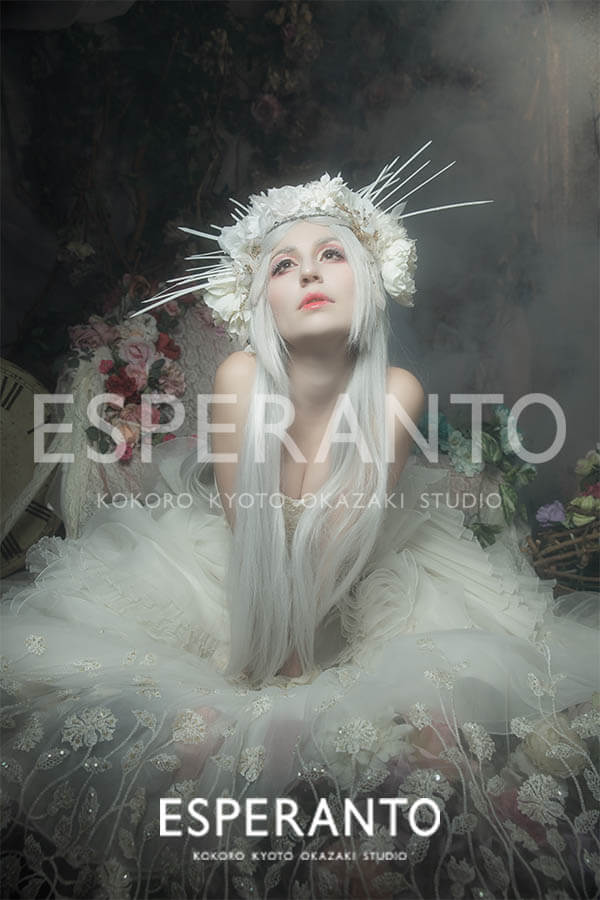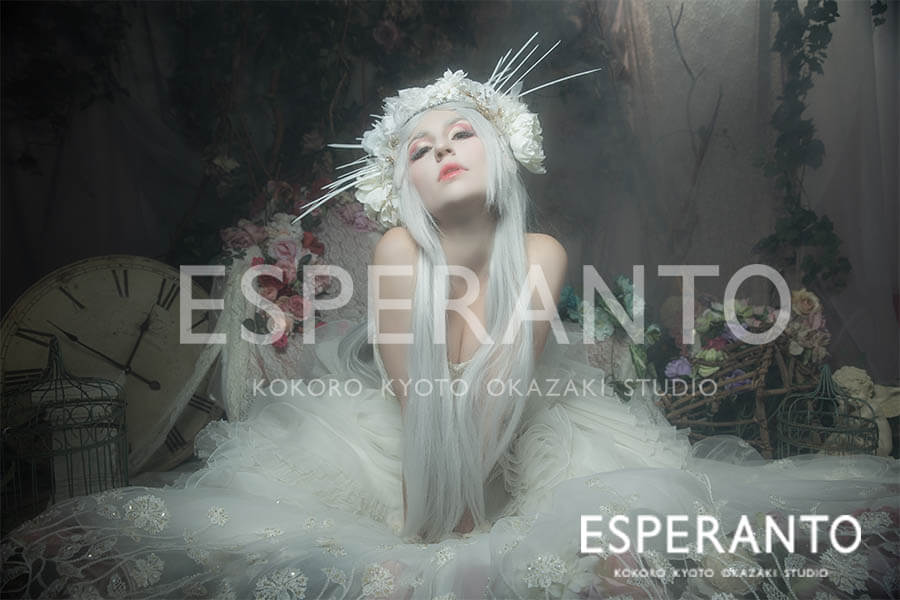 Esperanto Kyoto's Halloween plan! Goddess style ✨
She is looking up to the heavens with a lonely look on her face…
The goddess style requires a halo style headband attached to the head! This time we have a white version, but we also have a different color in black…
*Please note that the Halloween plan is only available until November 12.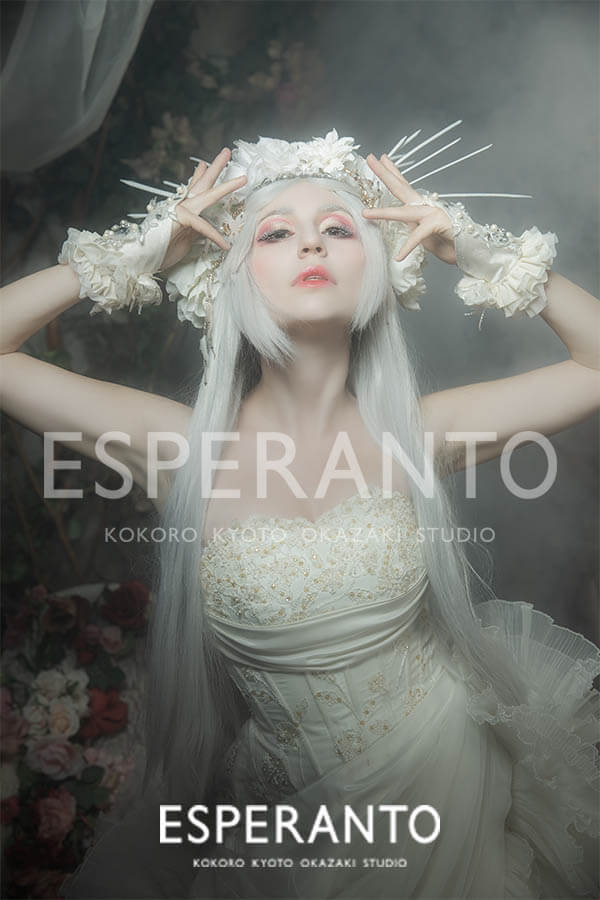 She is very good at posing and showed us many poses that she came up with herself💗.
They all look so cool and divine.😇😇
Please feel free to ask the photographer if there are any poses you would like to have taken!
If you are not good at posing, our staff will give you detailed advice.✨
Next, we would like to introduce some photos from the KOKOHIME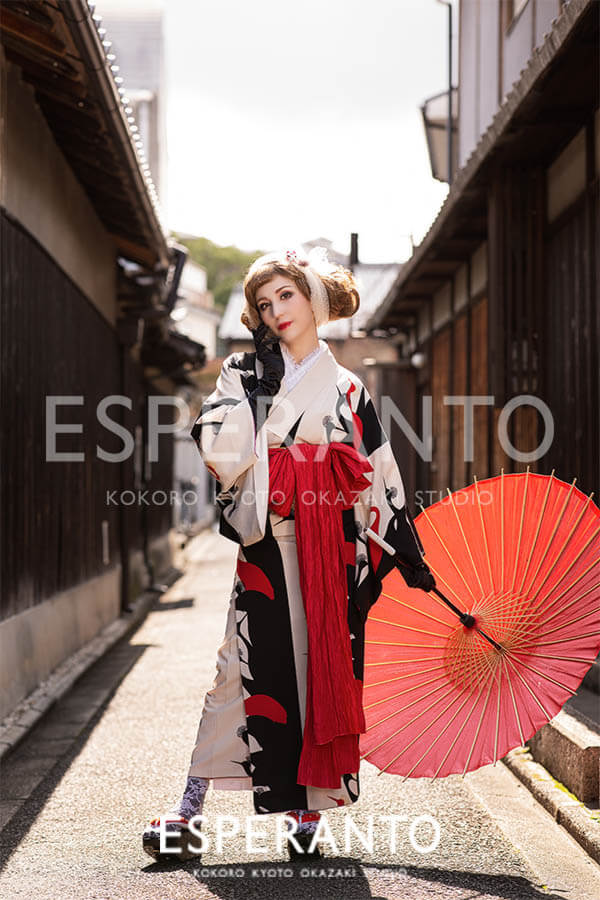 The whole look is white, red, and black, creating a mode Kokohime.
The round sunglasses and hair arrangement give an exotic feel, while the kimono and shooting props represent Japanese culture, creating a wonderful balance!😳
You don't need to bring your own kimono, accessories and wigs, as they are all from our store! Enjoy coordinating with our staff from the many cute items in our shop✨.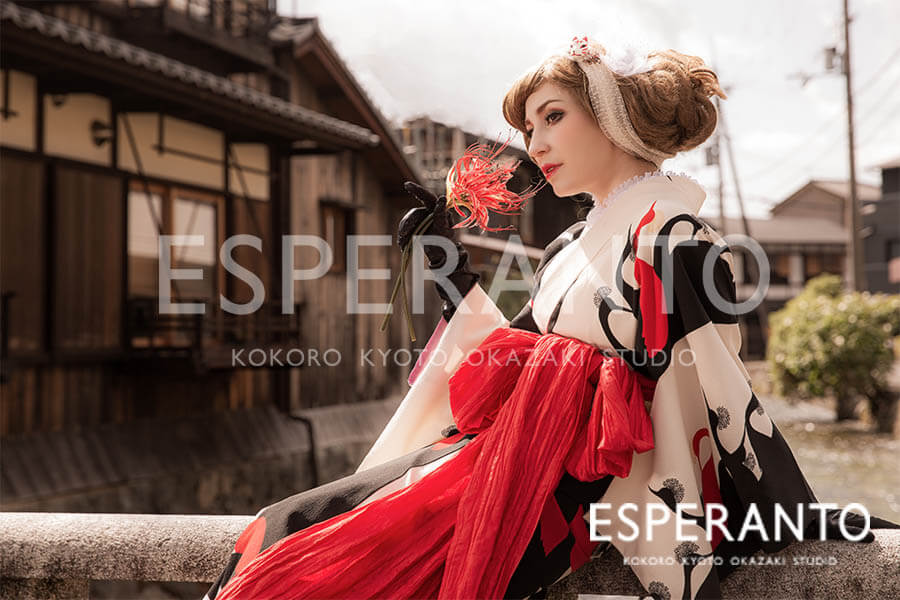 The slightly exotic kimono looks great against the streets of Kyoto.😊😊
For the outdoor shoot, the photographer will choose a spot that matches the image of your preparation, so don't worry if you don't know what kind of scenery you would like to shoot in.
Of course, if you have a preference, such as "I want to shoot here! If you have a preference for a particular spot, please do not hesitate to ask us. 
*Please note that it is sometimes difficult to shoot at popular spots because of the large number of people.
*Please note that we are not able to go far from the store, only within a 7-minute walking distance.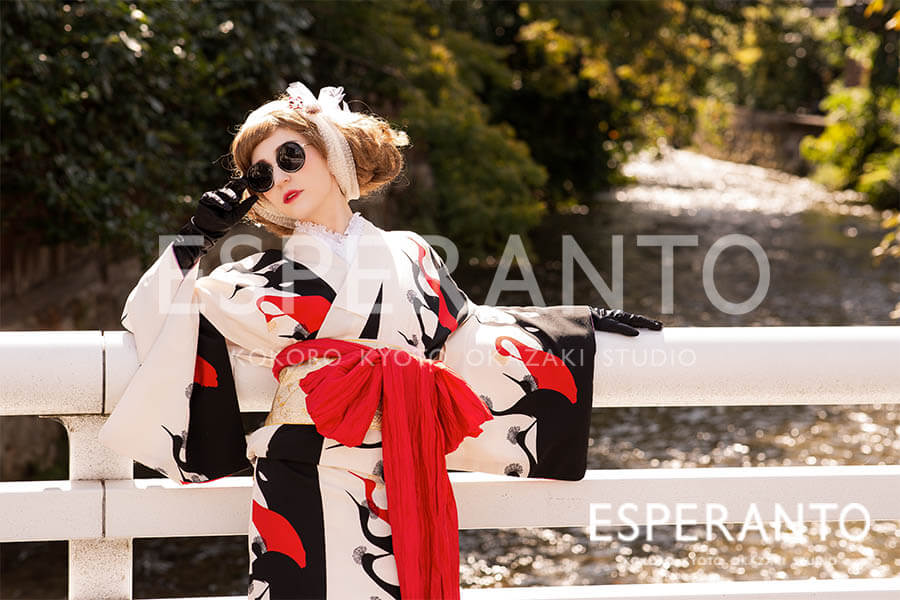 Lastly, I would like to introduce the cyberpunk plan [Tenshin Girl], which is currently available for a limited time only* until December 31!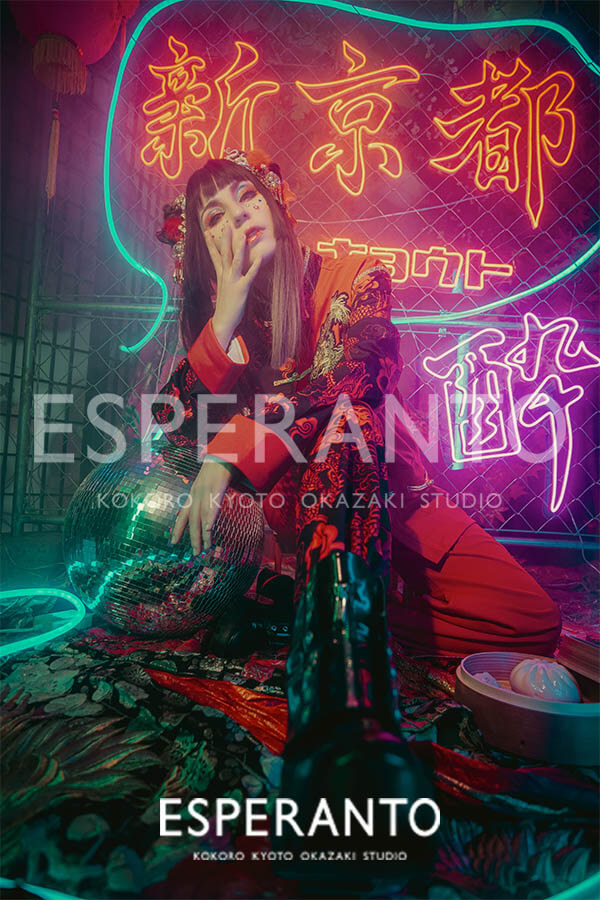 The costume is named "Lazy Girl Style"!
At first, she had chosen the main visual costume for this plan, but after seeing the sample, she quickly changed it ✨.
Please be assured that the costume can be changed after seeing the actual costume on the day of the event.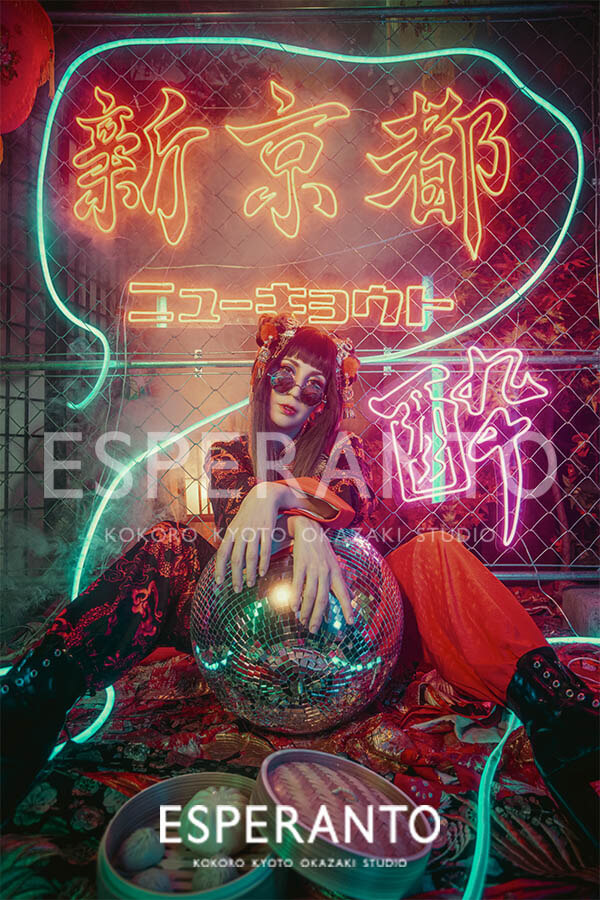 The hairstyle was a long wig with a bun!
Makeup was cute and glamorous with lots of hearts and sparkly stones on the cheeks💗.
The cute hair and makeup and defective pose are the charm of this plan!
The outfit accentuates its charm even more!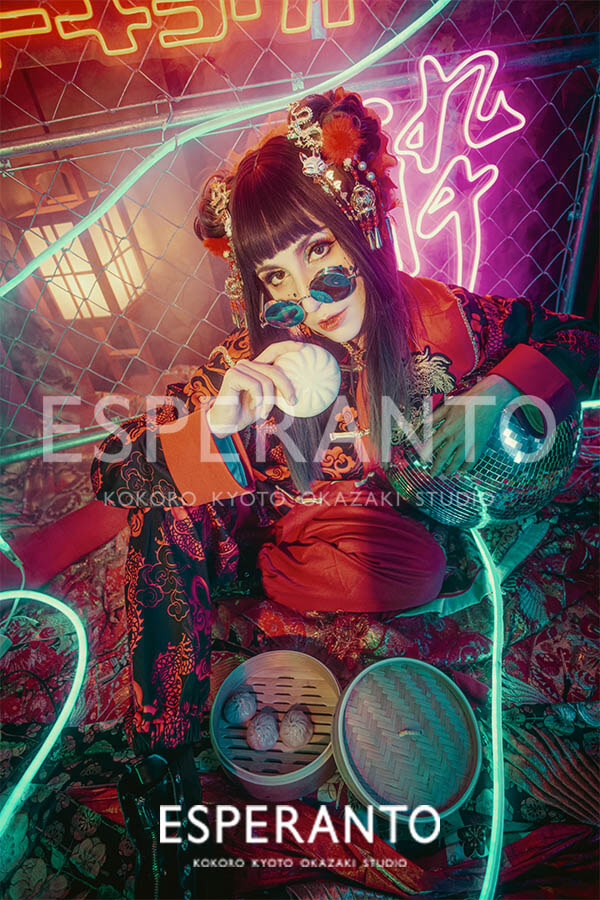 The way she tries to eat a steamed meat bun with a crisp expression…so cool🥰🥰
Tenshin girl is a Chinese girl! steamed meat bun  is the best match for her!
We provide props at our studio, so you don't need to bring your own. Please don't worry about it!
What do you think? You experienced 3 plans in one day✨.
Depending on availability, it is possible to experience multiple plans in one day, so if you are considering it, please contact us for more information ♡.
The plan 
Halloween [goddess style]
Event period: ~2023/11/12
25,850 yen (tax included)
3 pieces of corrected data
KOKOHIME outdoor shooting plan
25,850 yen (tax included)
3 pieces of corrected data
cyberpunk plan
【Tenshin Girl】
Event period: ~December 31st
28,050 yen (tax included)
3 pieces of corrected data
*This blog uses a translation app.