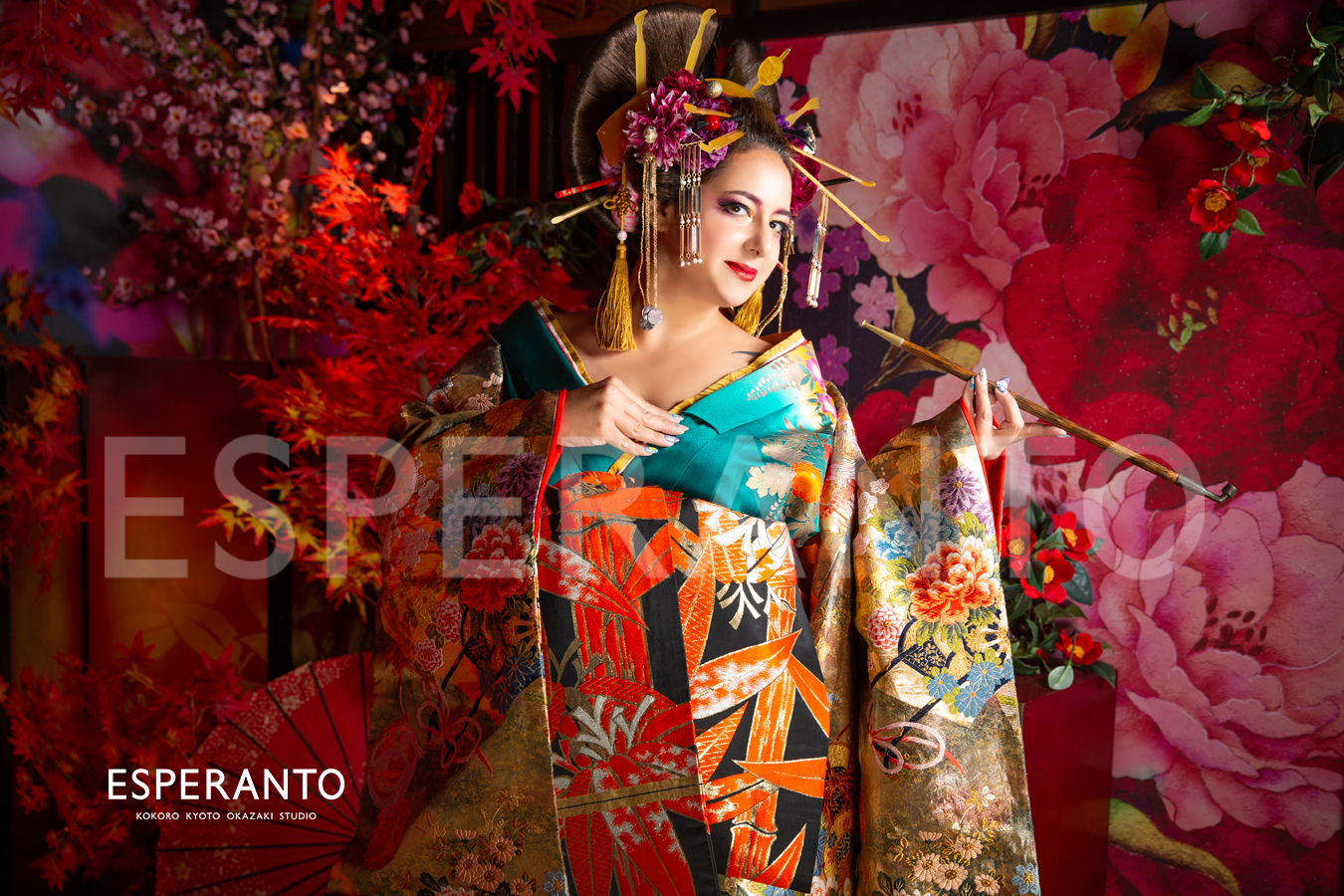 Beautiful sisters from abroad
Hello, this is Hatanaka from the makeup staff✨
Have you ever traveled abroad? We are very happy to hear that many people from various countries come to our studio to experience our products. …My English skills are so poor that I don't even have the courage to leave Japan.
but! The customer I would like to introduce this time speaks Japanese very well and has been to Japan for the 5th time! It's so cool that she has so much overseas experience and can speak other languages 😢 She taught me a lot about the charms of her home country and transformed me into a cute Oiran ❤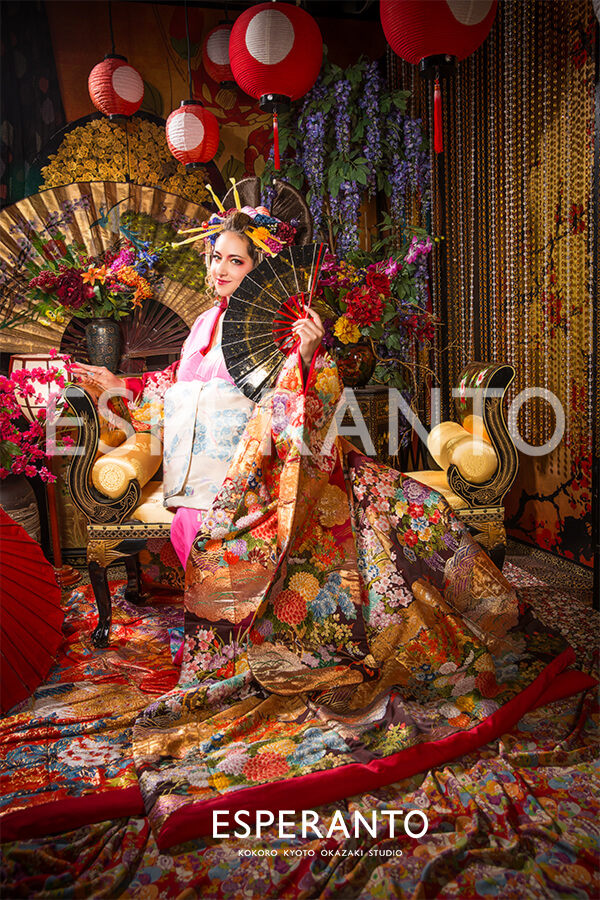 beautiful! ! And it's so gorgeous ✨ The pink kimono mixes cuteness with her beautiful face, making her very pretty ♡
In Esperanto's Oiran experience, you can use a luxurious Datehyougomage within the plan price! You won't be able to pose lying on your back, but you can attach a lot of Kanzashi to make her look even more gorgeous! Datehyougomage is proof of a high-ranking oiran!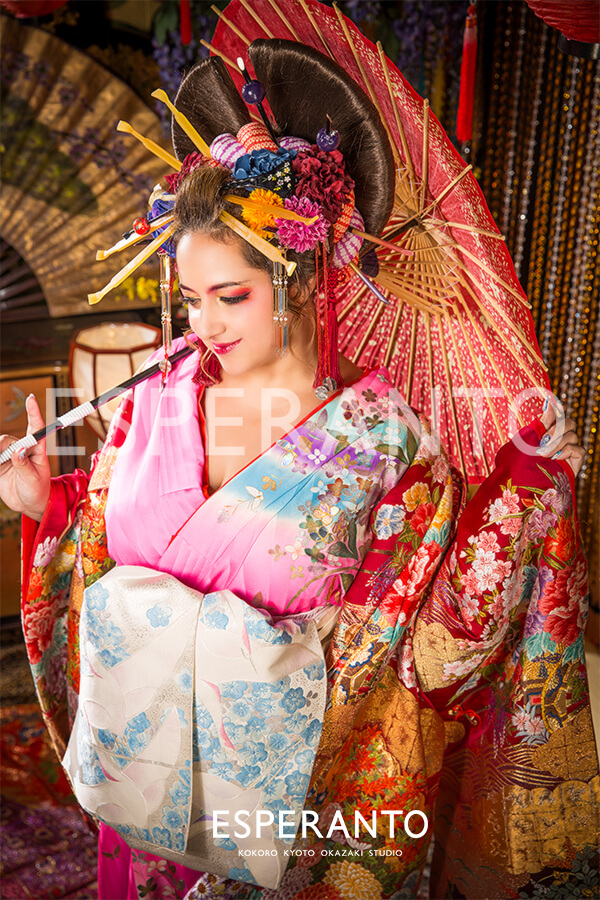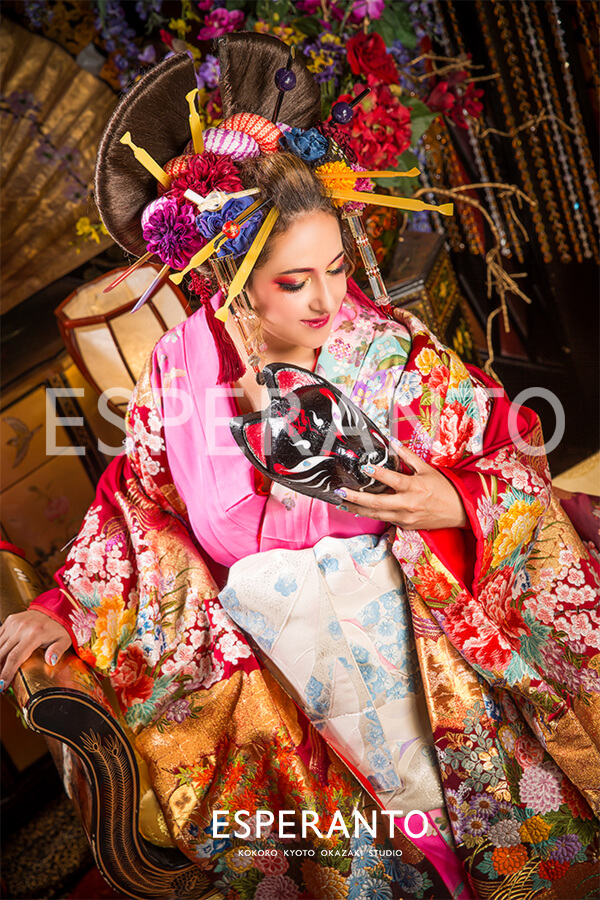 Popular colors for eye makeup are red and gold ♪ I recommend this color as it gives you a more Oiran look!😳
The lips are richly colored and not too strong, and are layered with plenty of gloss for a dewy finish.
The nails are also a cute summer look ✨Since we often hold accessories and place our hands close to our faces, our nails will actually show up in the photos more than you might think. These too-cute nails are the customer's own, but we also rent nail tips for 550 yen, so please let our staff know if you are interested.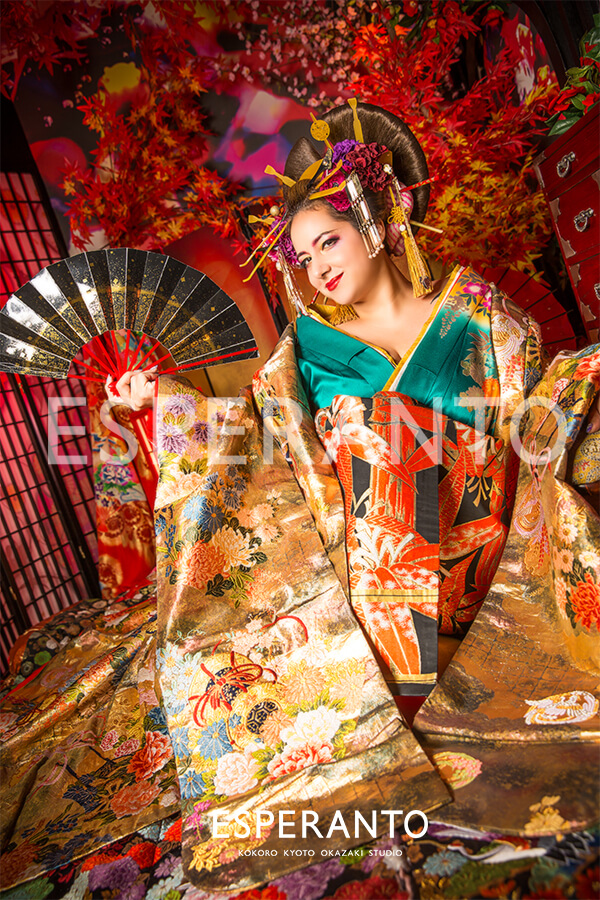 Kimono, hair and makeup were all changed at once, transforming her into a cool & sexy image♪
Her expression is just like a professional model.
This OiranC plan offers two different styles.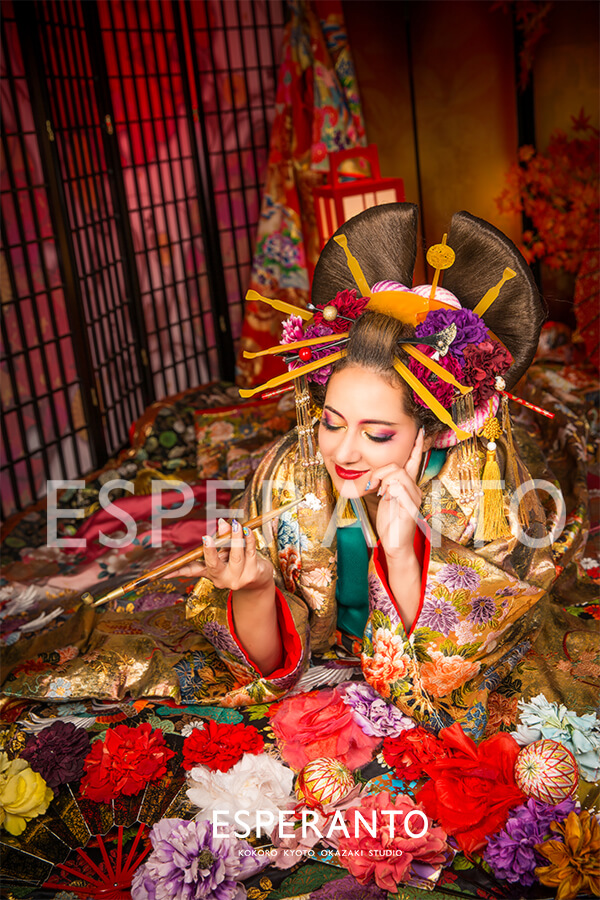 The makeup is the same red and gold as before, with the addition of purple for a more mature look.🥺
The bright red lipstick frames the lips and gives them a cool, crisp look!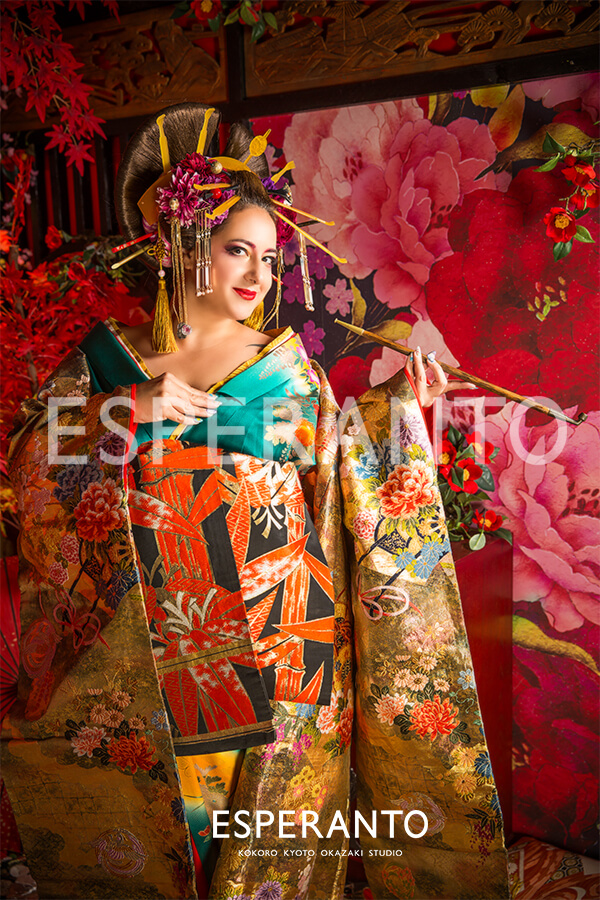 You will choose a Kakeshita(Green kimono), a Uchikake(Gold kimono), and a obi (Like a belt).
Please refer to our Instagram and homepage for various photos.
And actually, not just one, but two sisters came to the store together ♡She enjoyed the KOKOHIME plan✨.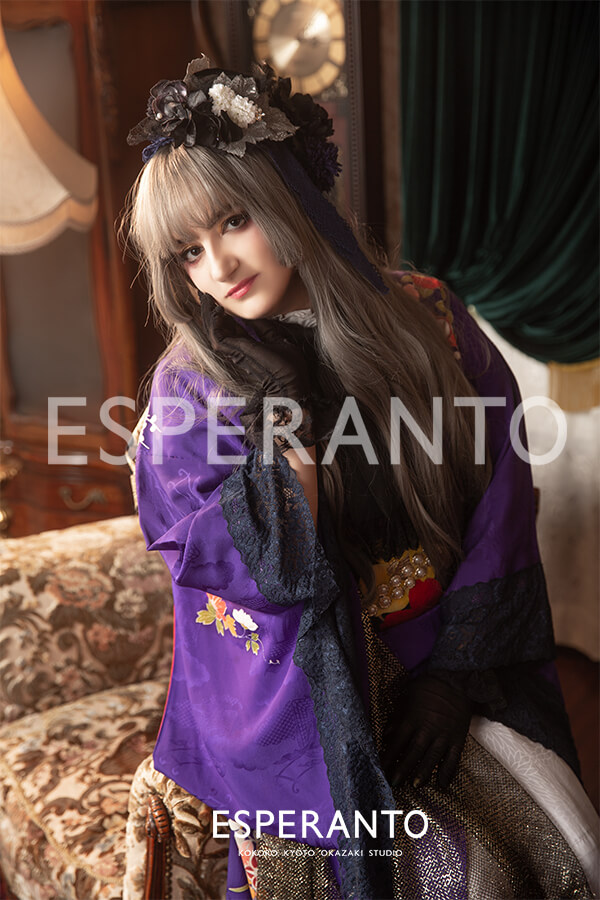 Once you see it, you can't take your eyes off it… it looks like the cover of a magazine✨.
She chose a wig from a variety of wigs to choose from.
She chose a straight gray wig, which is a combination of cuteness and coolness!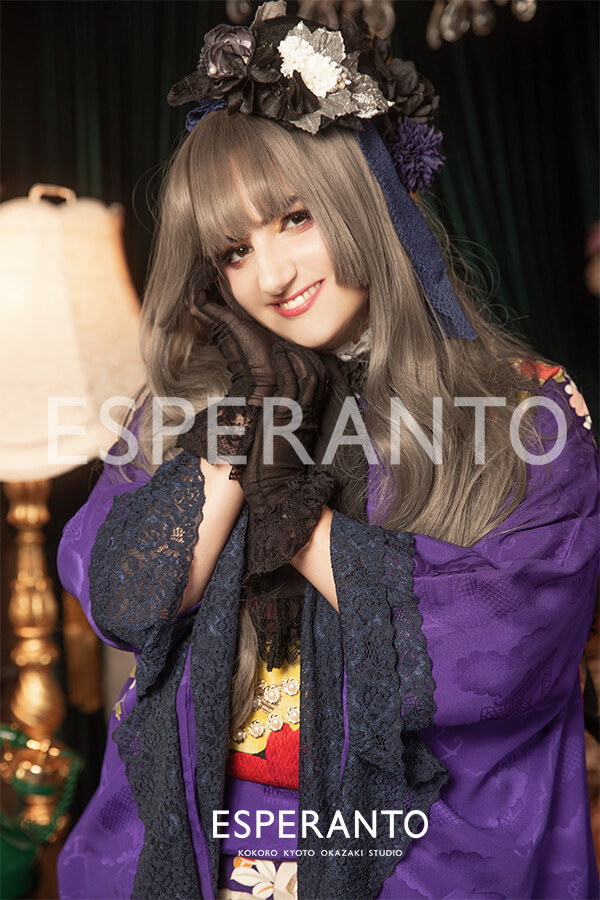 She has a pretty smile too💖.
You can decide everything yourself. You can also create your own style by incorporating your favorite parts from several samples.
If you have any doubts, please consult with our makeup staff.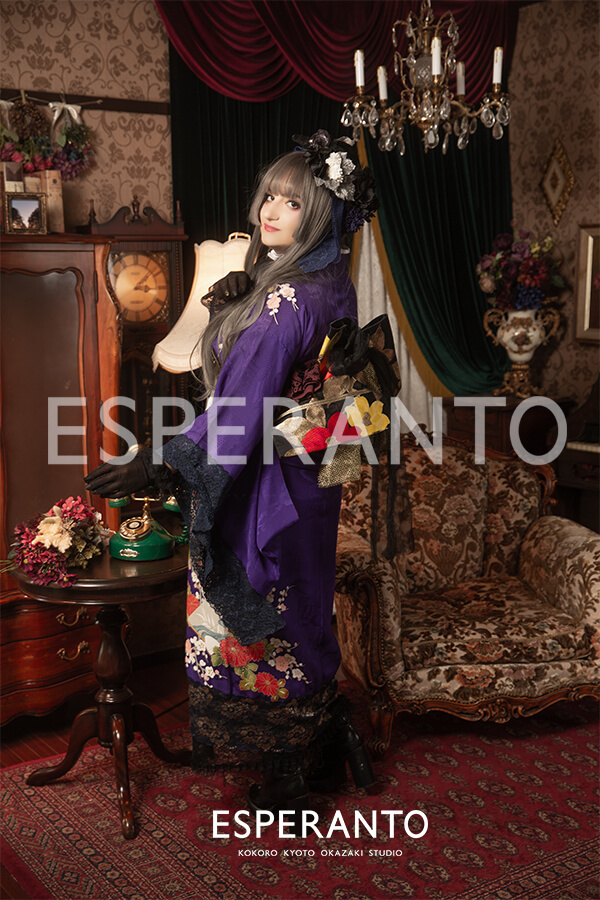 It's cute all the way to the back.
You may have a hard time deciding what to do with this plan because it is so flexible. When you come to our store, it will be safer if you only decide on the image you want to have! Our staff will help you with the rest ✨.
—————This is the plan they experienced!———————
Oiran C Plan
37,400yen tax including
6 retouched photo data
Photobooth: 2 booths
Uchikake&Kimono: 2 suits
Hair and make-up: 2 types
Time required: 4 hours
KOKOHIME APlan
20,350yen tax including
3 retouched photo data
Kimono: 1 suit
Hair and make-up: 1 type
Time required: 2 hours and a half
Please note that this blog uses a translation app, so the wording may differ.
Reservation/ for inquiries, please contact us at the email address below.
info@studio-esperanto.com