Hello. My name is Shimizu, the makeup staff.
Today we would like to introduce our customers who experienced the popular Oiran C plan.
First, I will introduce the photos of the Chouhan style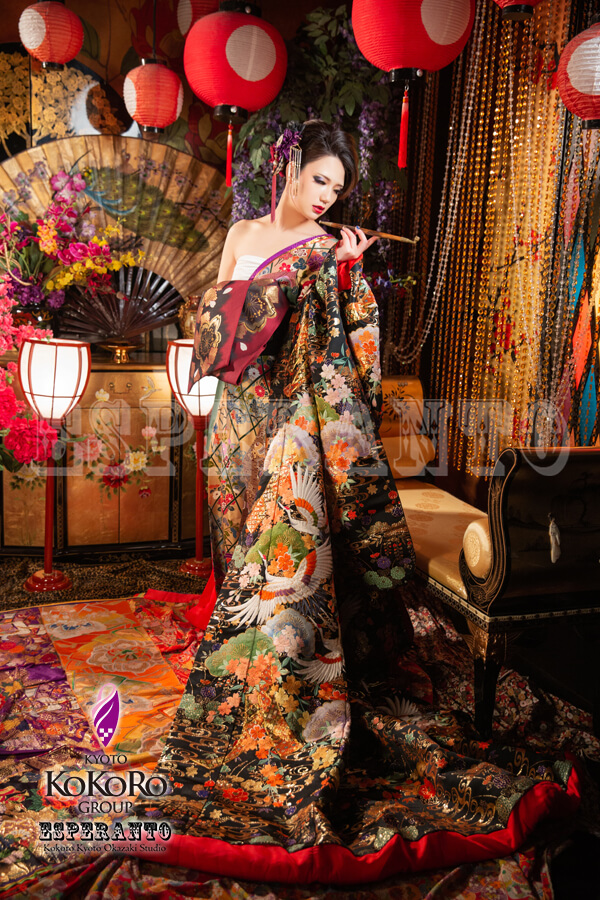 It's a world view that sounds like you can hear a voice.
This hairstyle looks great!.
To make it look cool, I used a purple and black gradation for the eye shadow.
The style that puts out one arm is a very cool plan.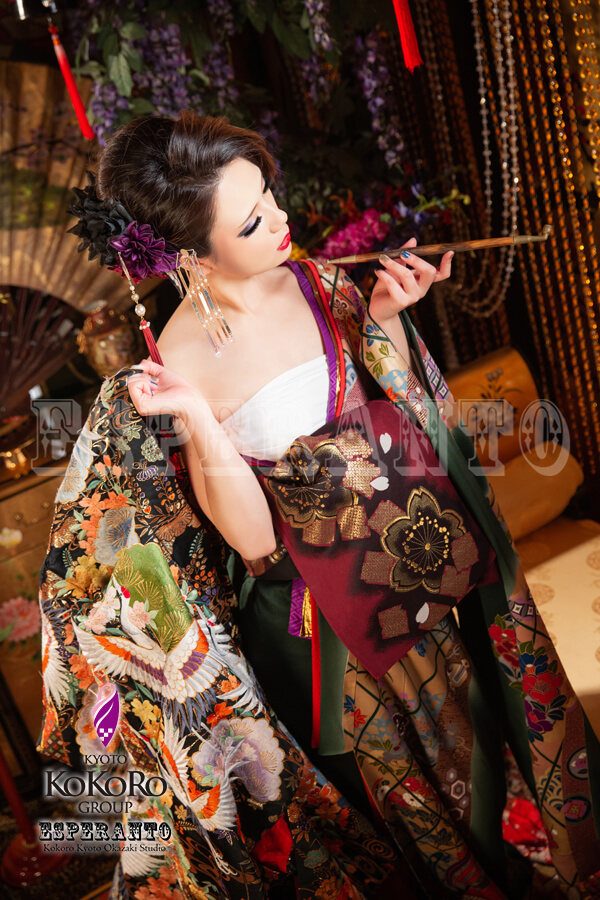 Posing using dice is popular.
You can also lie down and shoot.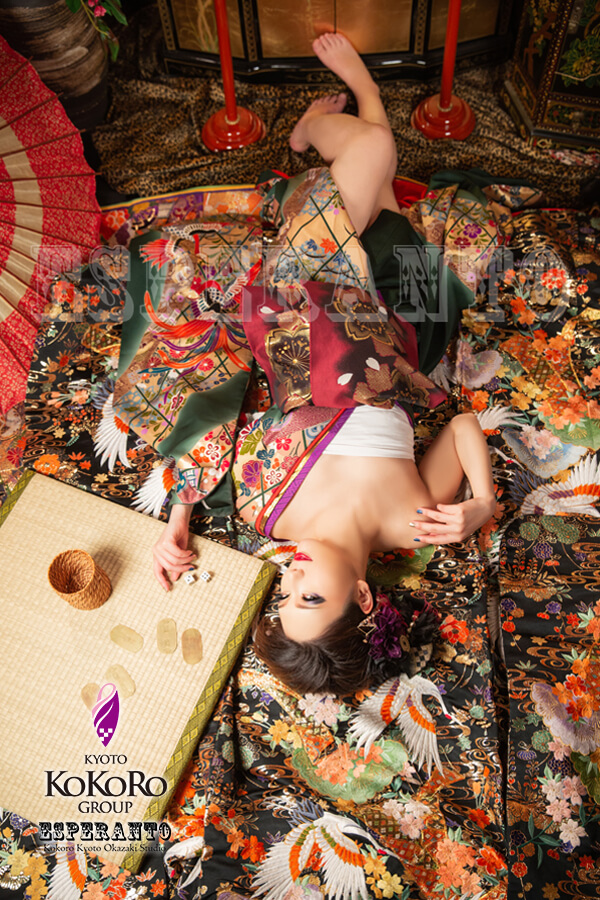 The lying pose is sexy and the face looks beautiful.
The Chouhan plan is a plan that anyone can become cool.
Of course, people who like a cute atmosphere can also look cool.
Next, I will introduce Oiran-style photos!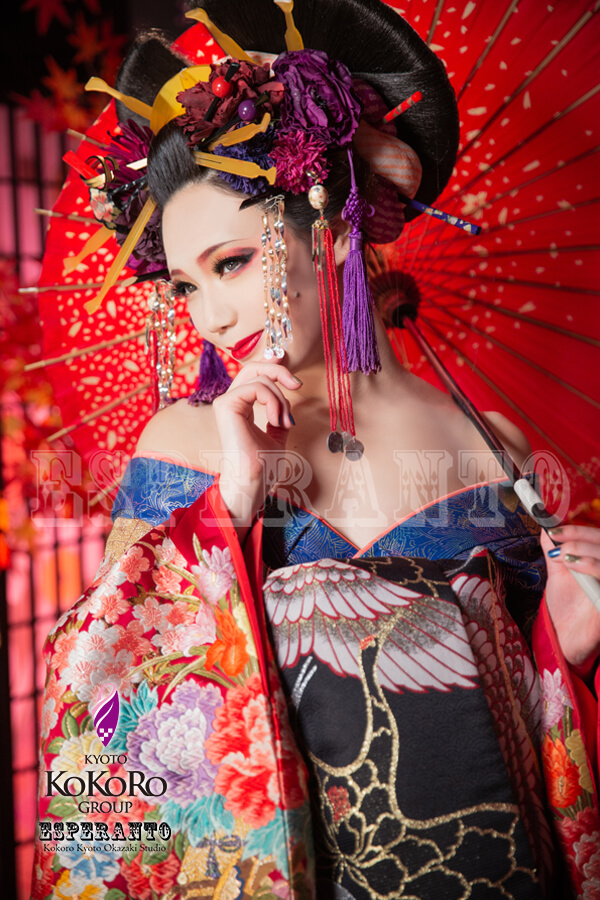 It's very beautiful!
I really like the poses in the next photo.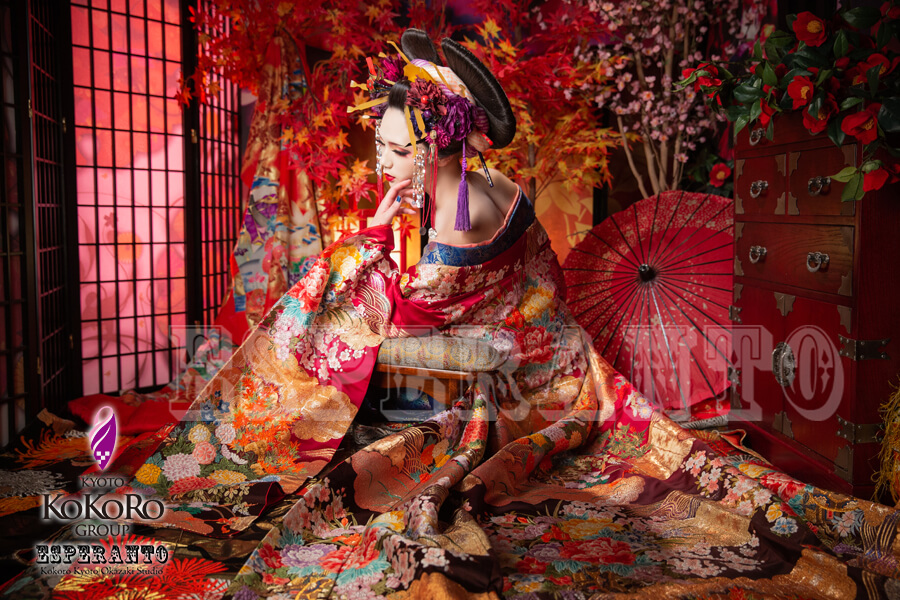 This pose has a very visible back and looks very nice.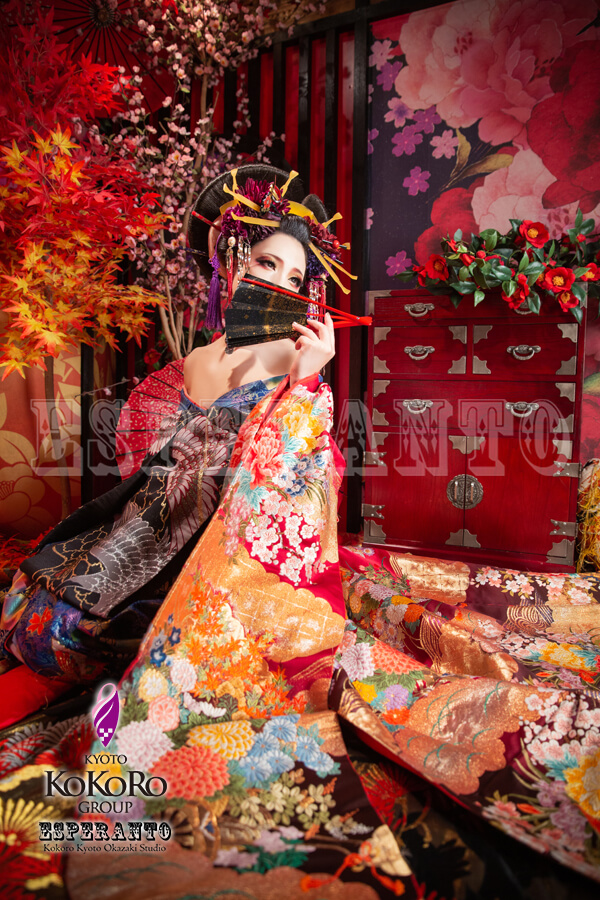 This photo has a slightly different way of holding a fan, which is also good.
This concludes the introduction of the photo.
How was it, everyone.
Did you want to experience it?
I will tell you the contents of the plan introduced this time.
Oiran C Plan (34,000 yen + tax)
[Content]
2 types of costumes and makeup
2 types of shooting booth
6 print photos
Please experience it.